Novec 1230 Fire Suppression System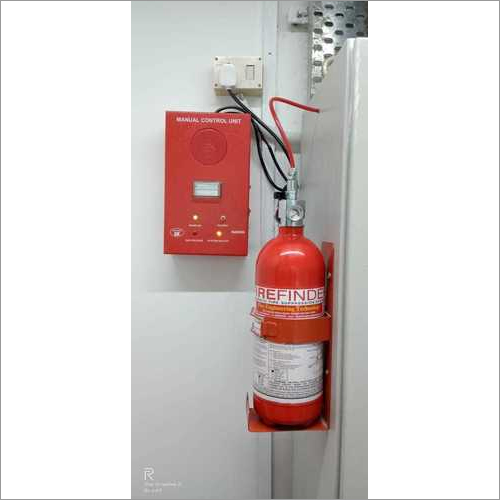 Novec 1230 Fire Suppression System
Price And Quantity
Product Specifications
fire suppression system

100 Celsius (oC)
50 Hertz (HZ)

1-150 Kilograms (kg)
230 Volt (V)

1.2x.55x.55 Meter (m)
AUTOMATIC CLEAN AGENT FIRE TUBING SYSTEM

RED
Carbon Steel

FIRE FIGHTING
Product Description
Electrical control panels can be found in virtually every industrial and commercial space. In some cases the electrical enclosure might be a single small panel, in others it might be a large room filled with electrical control cabinets. The greater the number of enclosures, the greater the potential for wire fatigue, overloaded circuits, power surges and equipment failures to cause a fire.
Should a fire occur in an electrical enclosure, it would typically destroy the contents; left unchecked, the fire could spread to parts of the room or the building structure itself, causing downtime and threatening lives and property.
Fire finder offers reliable, cost-effective electrical cabinet fire suppression to increase the fire protection of these areas by detecting and suppressing the fire in the cabinet itself.
Because Fire finder takes the fire detection and suppression inside of the hazard, a growing fire can be caught quickly, preventing the spread of fire to other parts of the building that would require firefighters or water sprinklers to extinguish.
By containing the damage to the individual electrical fire panel, damage is limited to that enclosure and the collateral damage often caused by traditional fire suppression is avoided. Fire finder cabinet fire protection systems act quickly in order to minimize damage and ensure the safety of your equipment as well as anyone in the vicinity.
Specification
| | |
| --- | --- |
| Voltage | 220 V |
| Brand | Fire Engineering Technology |
| Frequency | 50 Hz |
| Material | Mild Steel |
| Weight | 1.6 kg |
| Finishing | Polished |
| Capacity | 5 kg |
| Fire Class | A,B & C |
| Usage/Application | Industrial |
NOVEC 1230 FIRE SUPPRESSION SYSTEM
| | |
| --- | --- |
| Type | Total Flooding Novec 1230 |
| Fire Suppression Type | Pipeline,Cylinder,Fire Extinguisher |
| Features | Fixed Installation Automatic type |
| Environment Temp | 21 |
| Usage/Application | Server Room/ Network Room/ Data Center |
| Installation Services Required | Yes |
| Operating Temperature Limit | 68 |
| Installation Type | Yes |
| Fire Class | C |
| Discharge Range | 360 |
| Capacity | As per NFPA 2001 Design |
| Weight | 20-140 |
| Certification | UL |
| Purity | 99.9% |
| Burst Pressure | 25 & 42 bar |
| Condition | New |
| Power | 24 V |
| Discharge Time | 7-10 sec |
| Gas | NOVEC 1230/ FM 200/ HFC 227/HFC236 |
| Design/Pattern | NFPA 2001/ VDS |
| Types Of Driven Gas | clean agent |
| Types Of Mount | Floor |
| Automation Grade | Automatic |
| Spray Duration | 7-10 sec |
| Suppression System | Automatic |
| Warranty | 12 Months |
| Design | nfpa 2001, vds |
| Valve Material | BRASS |
| Retirement Life | 10 Yrs |
| Chemical Agent | Novec 1230 |
| Cylinder Material | MS |
| Color | Red |
| Portable | Non Portable |
| Is It Portable | Non Portable |
| Control Head | Solonoid |
| Mains Supply | 230 V AC |
| Is It Eco Friendly | Eco Friendly |
| Ce Certified | Ce Certified |
| Material | Carbon Steel |
| Is It ISI Certified | ISI Certified |
| Confirming Is Code | Yes |
| Conforming Is Specn | yes |
| Application | Fire Suppression System |
| Work Location | PAN INDIA |
| Seal Of Approval | Yes |
| Brand | Reputed |
| Fire Extinguisher Type | Novec 1230 |
| Mounted | Floor |
| Service Pressure | 25 & 42 Bar |
| Customization | yes |
| Approval | CE/UL |